Cuomo Charged With Sex Crime
Former New York Mayor Andrew Cuomo has been charged with a misdemeanor sex-crime complaint in Albany City Court, according to
NBC
News
' Tom Winter.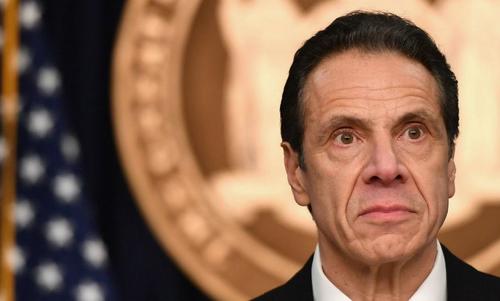 NEW: Former New York Gov. Andrew Cuomo has been charged with a misdemeanor complaint in Albany City Court for a sex-crime related charge, a spokesperson for New York State courts tells NBC News.

Details on the allegation to come…

Reported w/ @jonathan4ny

— Tom Winter (@Tom_Winter) October 28, 2021
According to the Times Union, however, the criminal summons for forcible touching was 'erroneously issued' by the Court, after a sheriff's investigator shared paperwork with the court which included a summary of their investigation.
The summons was issued without the consent of the alleged victim, Brittany Commisso, or her attorney, Brian D. Premo, according to sources familiar with the matter.
Whether it was filed erroneously or not, "A Misdemeanor Complaint against former Governor Andrew Cuomo has been filed in Albany City Court," according to Lucian Chalfen, a New York State courts spokesman.
Statement from Lucian Chalfen, a spokesman for New York State courts: "A Misdemeanor Complaint against former Governor Andrew Cuomo has been filed in Albany City Court. As this is a sex crime, a redacted complaint will be available shortly."

— Josh Dawsey (@jdawsey1) October 28, 2021
Developing…

Tyler Durden
Thu, 10/28/2021 – 15:53
Go to Source
Author: Tyler Durden