Peruvian Presidential Front-Runner Says He'll Seize 70% Of Profits From Overseas Businesses
In a model that is surely going to soon be adopted and pushed by AOC and other deep thinkers on the left in the U.S., Peru's presidential front-runner Pedro Castillo has come out and said he would "seize foreign company profits,"
according to Bloomberg
.
The candidate has said is going to review contracts with transnational companies "in an effort to increase onshore wealth". 
Castillo took place in a debate with competing candidate Keiko Fujimori and said multinationals should expect to leave "70% of their profits" in Peru. We're sure companies will be lining up to do business in Peru, as a result.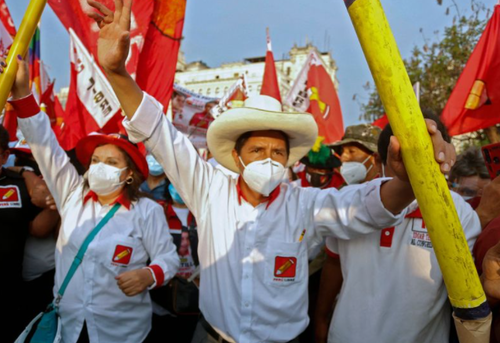 "Enough of looting my people," he said in the debate ahead of the country's June 6 runoff.
With the funds, he intends on raising investments in education to 10% of GDP and lowering the pension age to 60. In a rare move that we actually agree with, he'll also cut lawmakers' wages in half and wouldn't take compensation as President. 
Castillo maintains a lead of 44% to 34% on Fujimori, who is the daughter of jailed former President Alberto Fujimori. 11% of the vote remains undecided.
Sounds like it won't be long until Peru winds up just like socialist utopia Venezuela. And then, the U.S. can follow! Right, Bernie?
Tyler Durden
Mon, 05/03/2021 – 18:20
Go to Source
Author: Tyler Durden